DEFINING SUCCESS COACHING is known for its expertise in coaching and consulting creatives in advertising, marketing, and design specifically helping Art Directors, Copywriters, Graphic Designers, Creative Directors, and Design Directors. It's Creative Career Coaching & Creative Life Coaching.
You may be wondering am I the type of person DEFINING SUCCESS COACHING helps?  If you answer yes to one of these questions, then YES you are:
Are you a creative who feels stuck in your career?
Are you a creative who is uncertain of what's next?
Do you want to grow your advertising or design freelance business?
Do you need expert help with your portfolio?
If you answered YES to one (or more) of the questions above, then let's connect.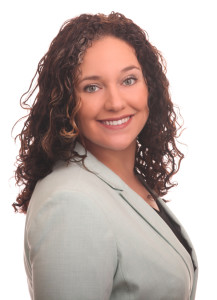 I'm Angela Martin – company owner and Board Certified Career and Life Coach.  My background in advertising art direction, creative recruiting and creative management couples well with my coaching credentials to lead my clients to success much faster and easier than if they were working alone.
Through my experience at smaller shops as well as Leo Burnett, Goodby, Silverstein & Partners and IDEO (as well as in-house on the client side at Facebook), I offer my clients consulting around industry issues as well as career coaching and life coaching.  My clients have worked on esteemed accounts such as Nike, Porsche, Jimmy Choo, Adobe, Visa, Scholastic, Disney, and eBay as well as non-profits and small businesses.
It is my purpose to help creative people feel fulfilled and make a great living doing work they love.  I specialize in helping advertising art directors, copywriters and graphic designers see themselves get the recognition they deserve, hear about themselves in their industry and finally feel satisfied even when they previously felt stuck.
I work with both individuals and companies/employers as an advertising career coach and speaker.  But enough about me, you can read more on the Bio & Contact page, if you'd like.
While senior- and executive-level advertising creatives are the majority of DEFINING SUCCESS COACHING's clientele, clients that are not in the advertising & design industry are accepted into coaching programs on a case-by-case basis.  These clients are usually looking to move up in their careers, figure out what's next/change careers, or are artists seeking marketing solutions.  If you are wondering if we are the right fit and how I can help you, simply send me a message now.
I've helped people over and over again with my proven results-driven processes.  I am confident that I can guide you through defining your own success and then achieving that success.